V Shape Blade
The V-shaped fiber keeps the blades of grass upright for a longer period, making artificial grass conventional for intensive use. The shape of this blade mimics natural grass leaf, the source of inspiration for landscape solutions. V-shaped artificial grass has high wear tolerance. It also helps the resiliency of grass and allows to spring back more quickly in heavy traffic areas.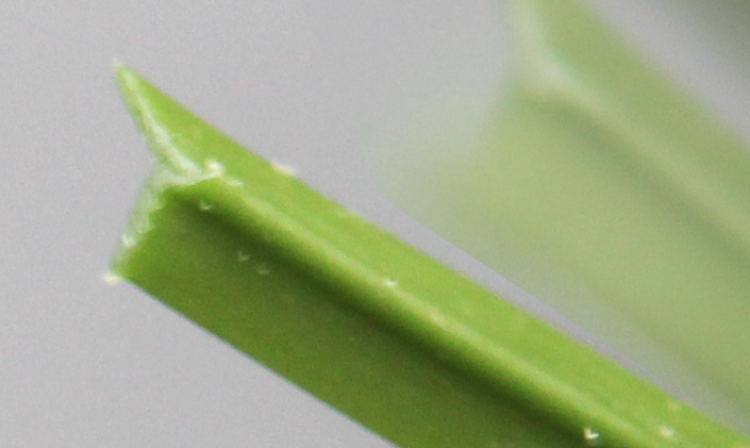 START FREE ESTIMATE
Fill out the form below to request free samples of grass, get a free estimate and more!
All Artificial Grass Blade Designs
Why Choose Global Syn-Turf
Tested & Certified

Our products have passed vigorous tests and far exceed government standards
Safe & Soft

GST is 100% Lead-Free and soft to the touch
Superior drainage

GST turf drains at a rate of 30-inches per hour and is always ready for play
Stable in all climates

Winter, spring, summer or fall, GST gives you protection all year round
Most Realistic

Unique multi-colored blades match the look & feel of real grass
10 years Warranty

Global Syn-Turf offers a unmatched 15 year warranty
Questions? Contact Us
300 Alton Box Rd.,
Jacksonville, FL 32218
Warehouse Hours:
Monday-Friday: 9:00am-5:30pm Eastern Standard Time
Customer Service Hours:
Monday - Friday: 9:30am - 9:30pm
Saturday: 10:00am-6:00pm
Quick and Easy!
Order Free Samples
Order free samples of artificial grass with East Coast Grass. It's fast and easy. Just fill out the free samples form and we will ship a package directly to your door.
---
Order Free Samples
Why Choose Global Syn-Turf Artificial Grass?
Durable, high-quality products with the beauty of grass, a 10-year warranty and products made and supported in the USA. What more could you want?
---
Learn more
Get FREE Quote